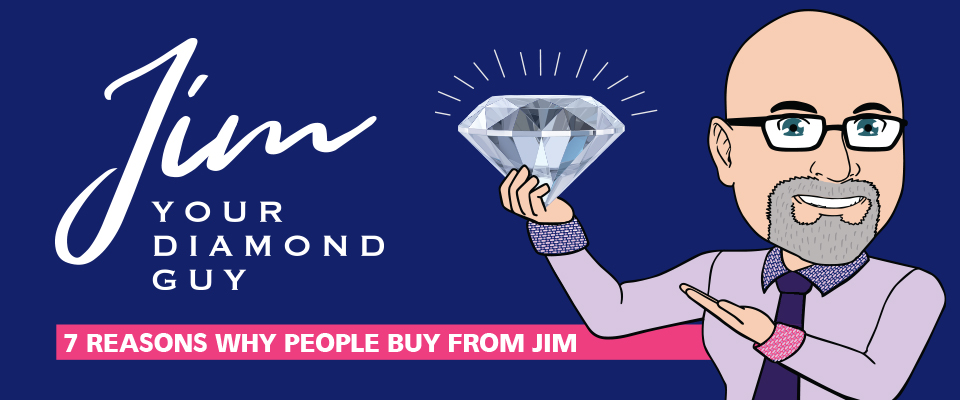 Jim not only works at Heritage Jewelers, he is the owner. He's here to make sure you have the very best buying experience.
Gems are his passion. He's a top-ranked Graduate Gemologist, so you have an expert answering your questions.
He's more than a master jeweler, Jim is a trained goldsmith who can take your ideas and create your special, unique piece of jewelry.
It's in his blood. Jim's dad was a gemologist and previous owner of Heritage Jewelers. Creating a lifelong customer is more important to Jim than simply making a sale.
He's an expert at selecting the perfect diamond. Jim's strict standards mean he selects the right diamonds for every product in the store. So you can be sure you will get value beyond expectations.
He cares about the customer. Jim listens to your requirements and budget needs to deliver the very best choice. You'll always find the perfect jewelry item at the right price.
He is sought after. People drive across the state to see and buy diamonds from Jim—Your Diamond Guy. You get the reputation and integrity of a nationally-recognized professional sitting with you for your special purchase.